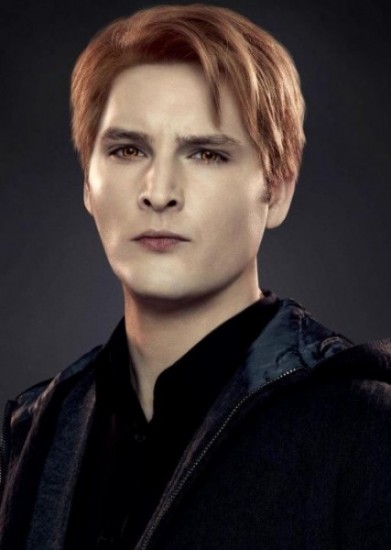 Massive spoilers!
Not even kidding!
Look away now!
We can't even start this story without spoiler warnings, and those of your who have seen the films know exactly why.  The Inquisitor has an interview with Peter Facinelli and they ask him specifically about that moment.
Please, don't read any further if you haven't seen the film!  PLEASE!
You know, THAT moment.  When Carlisle's head is in Aro's hands.  Here is what Papa Cullen had to say about his initial reaction to reading the scene in the script.
"Well, when I first read it in the script, I was bummed, because I thought that was it for me! I was like, 'I don't get to do any action this time around? I love action!' Eclipse was one of my favorite movies to do because I got to roll up Carlisle's sleeves and do action. But then after I read it all the way through, I knew it was going to shock the audience and I couldn't wait to see their response to this. I feel like it was a really heroic way to go, because he's going after saving Alice, and I thought if you're going to go out, better to go out heroic, rather than running the other way!"
They also asked him if he'd like to have the head prop used from the film.  He said:
"I hope they send it to me now, and I can put it on my mantle. They don't need it anymore, right? I wonder what they do with it. I bet you they put it on eBay. I'm going to start looking for it. I've never had that happen on film before, so I got to say I got a little misty-eyed seeing my own head in someone else's hands!"

Source: Lexicon