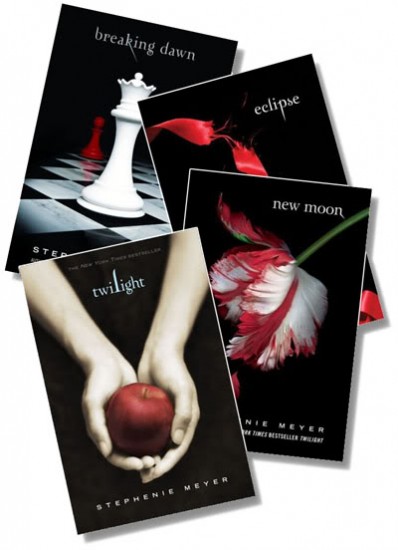 Yahoo Movies has some amazing factoids up.
Over the past four years the "Twilight" series has made a staggering $2.5 billion. But that's not the only stat worth reporting. Take a look at "Twilight" by the numbers:

-The four top-earning teen romance films of all time are all four "Twilight" films. "Save the Last Dance" (2001) and "Step Up" (2006) come in at a distant 5th and 6th place, respectively.

-The entire "Twilight" film series thus far represents the highest earning vampire films of all time, followed by "Hotel Transylvania" (2012) and "Van Helsing" (2004), respectively.

-Robert Pattinson and Kristen Stewart are the on-screen/off-screen couple who have had the most box office pull — easily beating Brad Pitt and Angelina Jolie, who starred together in "Mr. and Mrs. Smith" (2005).

-Dr. Carlisle Cullen (played by Peter Facinelli) made Forbes' 2012 list of highest earning fictional characters. Is he really worth $36.3 billion!?
See more data on Yahoo Movies