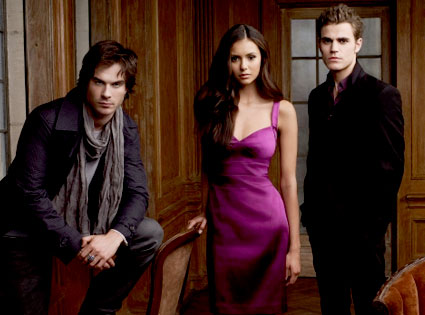 E Online is reporting that Kevin Williamson is in the process of creating a "companion" series to The Vampire Diaries.
Here's what E Online have to say:
The CW is developing a "companion" series to The Vampire Diaries, and Williamson himself has been tapped as the writer.

Right now this project is in its early development stages, but here's what they can reveal:

According to insiders, Williamson's new project is a one-hour drama about a group of researchers who investigate paranomal happenings.

It's unknown at this time if any of the TVD characters would cross over to the new series, and details are still being decided, however it isn't likely, as this companion project is currently considered a separate entity. We're told it's also unllikely that the new pilot would air as an episode of TVD.

This pilot will be under consideration by the CW for the upcoming 2011-12 season.

All talks are in very preliminary stages, however one insider tells me Vampire Diaries executive producer Julie Plec is also involved.